Our New Home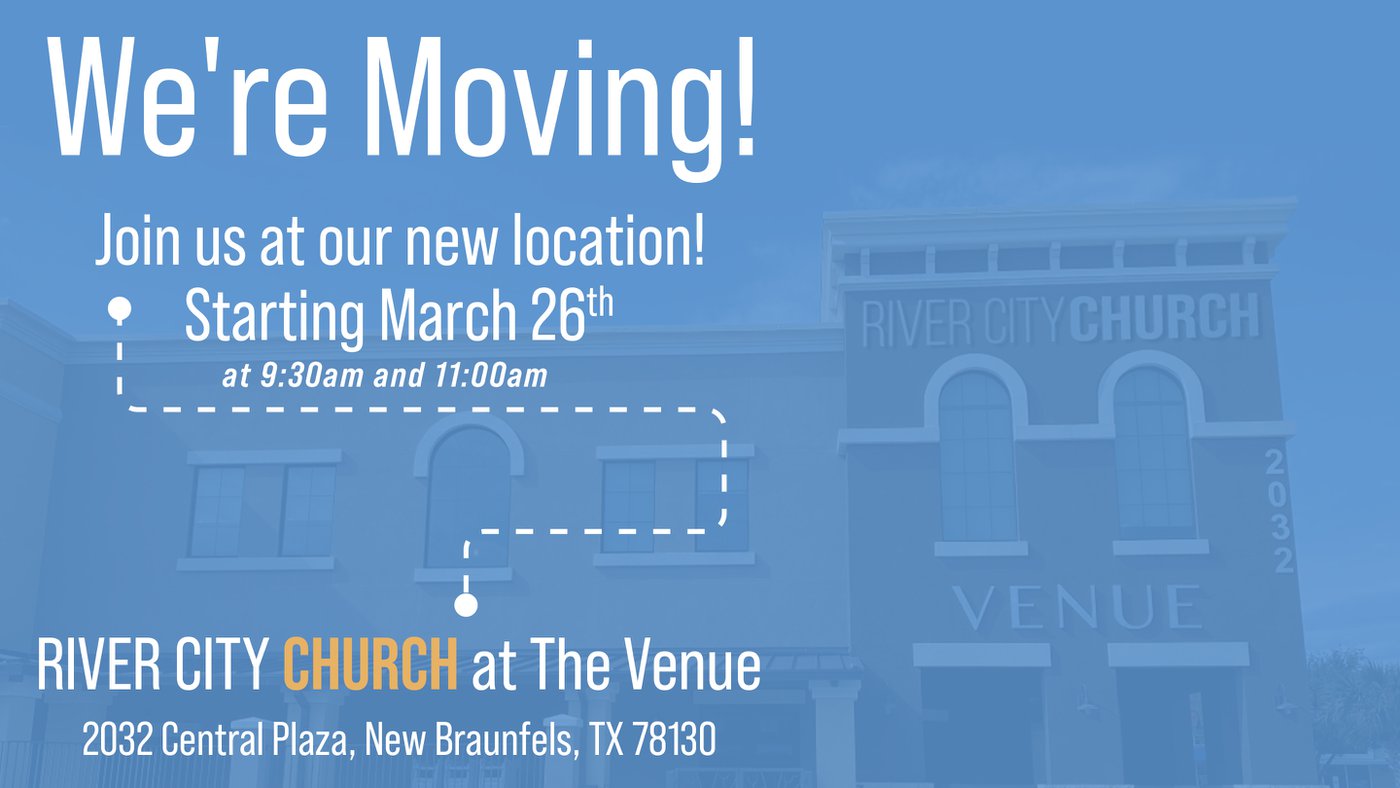 New times & location
March 26th will be our first Sunday at our new church home, currently known as The Venue in Freiheit Village.
New service times will be at: 9:30 & 11:00 a.m.
LOCATION & DIRECTIONS
Our new address for River City Church will be 2032 Central Plaza, New Braunfels, Tx., 78130.
Are we keeping The Venue?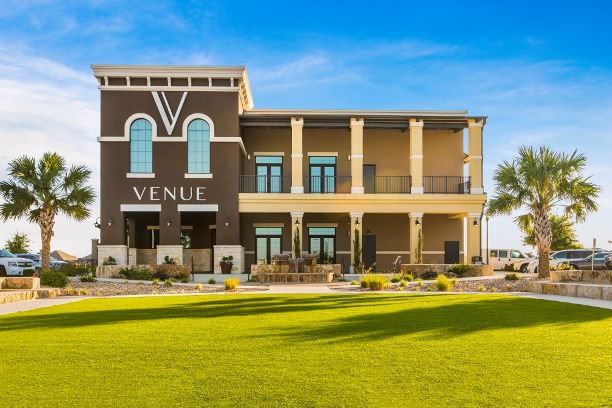 We are! We purchased The Village Venue building and will continue to rent it out to organizations, schools, businesses and others who might need an event space.
We are a church FOR New Braunfels and our vision to see The Venue continue to be a place for the community is important to us.
The Village Venue business will operate separately from church operations and our church staff. For more information about The Village Venue check out the website here.
What will Sunday morning look like now?
We will offer 2 identical services at 9:30 & 11:00 a.m.
Parking - With over 1000 parking spots at Freiheit Village and the surrounding area, we have plenty of parking for Sunday mornings! Our Parking Team has a plan to not only make sure your experience is great, but also that the businesses around us are taken care of as well!
Children's Ministry - We will offer Kids programming for all ages (3 months - 5th grade) at 9:30 & 11:00 a.m. and will continue to provide a safe and fun environment for your children.
Youth Ministry - We will have combined 6th-12th grade programming for middle school & high school students at 9:30 & 11:00 a.m. Choose which service works best for you family. Note: Worship & teaching will be together, but small groups will be divided up by grades.